Du 13 au 23 juillet 2017 a eu lieu la XXIème édition du Bucheon International Fantastic Film Festival (BIFAN 2017).

Catégorie long-métrage :
Best of Bucheon : THE ENDLESS de Aaron Moorhead & Justin Benson
"A perfect combination of science fiction ideas translate to the screen with a strange naturalism and sometimes scary minimalism. Benson and Moorhead return to the ground of his first feature, Resolution, but this time the equilibrium between art house and genre objectives is perfect."
Par les réalisateurs de Spring, Œil d'Or au PIFFF. Le film est présenté au FEFFS ainsi qu'au Motel/X.
Jury's Choice : BLACK HOLLOW CAGE de Sadrac González-Perellón
"A stunning use of the science fiction topics to explain the angst of a broken family. With a superb sound design and a haunted use of the space, Black Hollow Cage is original for its clever use of the references from Tarkovsky to the minimalist time travel tales of the last genre movies like Primer."
NH Audience Award : MON MON MONSTER de Giddens Ko
Le film sera présenté à L'Etrange Festival en septembre.

Special Mention : HENTAIDA (I Am a Pervert) de Anzai Hajime
"We would also like to give a special mention to Hentaida(I Am a Pervert) for its youthfulness and energy by a first time filmmaker in his sixties. It is definitely one of the surprises from this year's selection."
Catégorie court-métrage :
Best Short Film : GREEN de Alonso Ruizpalacios
"Green is an intense and suspenseful film, one that captured a brief but life-changing decision in a slow-burn thriller that escalates to incredible power. It juxtaposes confining and open spaces, displays of richness and poverty, and conveys a wealth of knowledge about its' character's life with just a few small shots. As a commentary on masculinity, working class anxiety and the lure of easy money, the film is unforgettable, and director Alonso Ruizpalacios shows great promise."

Jury's Choice for Short Film : 16.03 de Natalia Siwicka
"This might be Natalia Siwicka's first short film, but we hope it isn't her last. The use of a single take to tell the story is a complicated one, and the work that went into planning its execution shows the intelligence of its director. Her meticulous calculations and timing give us a story of tension and terror that feels much shorter than its running time, as she carries the main character, and the audience, on this fearful drive."
Audience Award for Short Film : CRASH de Hong Hengfai

Catégorie films coréens :
LG HiEntech Best Korean Fantastic Film : BEHIND THE DARK NIGHT de Shim Chanyang
Korean Fantastic Best Actress : Park Ji-soo of THE END OF APRIL de Kim Kwang-bok
Korean Fantastic Best Actor : Oh Ryoong of THE GRAVITY OF ACTING de Chung Geunwoong et Ryu Seong Hyun of THE GRAVITY OF ACTING de Chung Geunwoong
Korean Fantastic Audience Award : RYEOHAENG de Im Heung-soon
Best Korean Short Film : VIBRATION de Jo Bareun
Audience Award for Korean Short Film : WEIGHT OF THE HAND de Lee Sooah
European Fantastic Film Festivals Federation(EFFFF) Asian Award : GODSPEED de Chugn Mong-hong
NETPAC Award : THE VILLAGE OF NO RETURN de Chen Yu-Hsun
Save Energy, Save Earth Film Award : ROBY AND TOBY'S FANTASTIC VOYAGER de Wolfgang Groos
Félicitation à THE ENDLESS de Aaron Moorhead & Justin Benson qui succède à THE WAILING (The Strangers) de Na Hong-jin, grand prix de l'année dernière.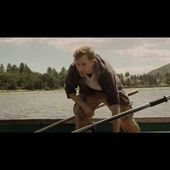 The Endless USA 111 mins The directors of MIFF 2015 film Spring return with an engrossing tale of high-concept Lovecraftian horror centred on two brothers following their escape from a cult. Ten ...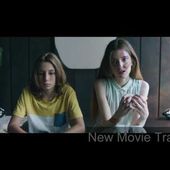 Black Hollow Cage Movie Official HD Movie Trailer 2017 | Watch Black Hollow Cage Movie
Check out the first official trailer of Black Hollow Cage, the upcoming drama horror science-fiction thriller movie written and directed by Sadrac González-Perellón and starring Daniel M. Jacobs ...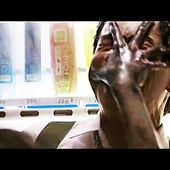 MON MON MON MONSTERS Trailer (2017) Giddens Ko Horror Movie
mon mon mon Monsters - 2017 Giddens Ko Horror Movie (OT: 報告老師!怪怪怪怪物) Subscribe for more: http://www.youtube.com/subscription_center?add_user=NewTrailersBuzz About the mon mon mo...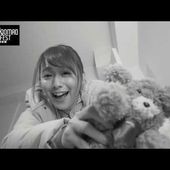 《我是變態》Hentaida 中文預告 @2017城市遊牧影展
【2017城市遊牧影展】 影展時間:5月11日至5月21日,暖場活動4月份起陸續開跑 影展地點:西門町 真善美戲院 限量預售:兩廳院售票網 https://goo.gl/EVDz...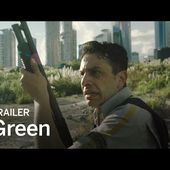 In Alonso Ruizpalacios' bracing and stylish film, security guards in an armoured van try to manage the inevitable stress that comes from being close to a pile of cash in Mexico City. The team's ...
撞牆.Choque. Crash (2016) / 22' 導演. Re.Dir︰孔慶輝Hong Heng Fai 粵語對白,中英文字幕 Em cantonese legendado em chinês e inglês In Cantonese with Chinese & English subt...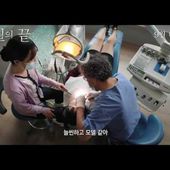 The End of April Korean Movie Trailer
The End of April (2016) Directed by Kim Kwang-bok With Park Ji-soo, Lee Bit-na, Jang So-yeon, Hong Wan-pyo, Lee Hyeok-I,... Synopsis Hyeon-jin, a test taker, moves into an old apartment. There are ...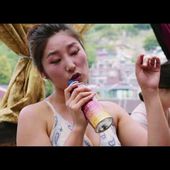 The festival celebrates the art of filmmaking by showcasing unique and innovative films, filmmakers, artists, and musicians. Our primary mission is to enable and celebrate the art of film-making by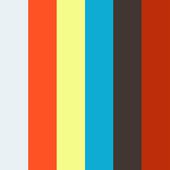 The Official Trailer_Vibration
Film London and Enable Short Film Fund Present A NKM Media Production Balgan Batjargal Directed by Jo Bareun Produced by Thomas Mcdonald Music copyrighted by Joss Albert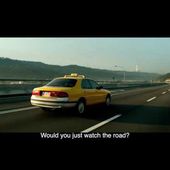 GODSPEED trailer (English subtitles)
GODSPEED 一路順風 Director: CHUNG Mong-Hong Cast: Michael HUI, Na Dow, Leon DAI Taiwan release: November 18th, 2016 * 41st Toronto International Film Festival - Vanguard * 35th Vancouver Intern...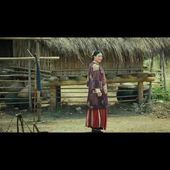 The Village of No Return 2017 film
The Village of No Return (健忘村) is a 2017 Chinese comedy-wuxia film directed by Chen Yu-hsun (陈玉勋) , starring Shu Qi , Wang Qianyuan , Eric Tsang and Tony Yang ...
Pour être informé des derniers articles, inscrivez vous :