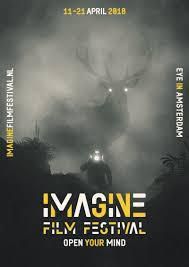 Du 11 au 21 avril 2018 se déroulera la prochaine édition du IMAGINE FILM FESTIVAL d'Amsterdam.
Les films projetés sont:
Along With the Gods: The Two Worlds de Kim Yong-hwa (Corée du Sud)
When firefighter Kim Ja-hong dies in the line of duty, he's greeted by three guardians who are his escorts through the afterlife. He is informed that because he was a paragon of virtue in life, he's eligible for reincarnation, as long as he's acquitted in seven trials on seven levels of hell. A spectacularly bold and uplifting modern fairy tale.
Animals de Greg Zgilinski (Suisse - Autriche)
Writers Anna and Nick are on their way to their new home in Switzerland. After their car accidently hits a sheep, strange things start to happen: they appear in other people's imagination and experience time and space differently. After the suicide of their neighbour, her apartment is taken by someone who looks exactly like her. Funny, surreal and bizarre drama, somewhere between Luis Buñuel and Quentin Dupieux.
Les Affamés de Robin Aubert (Canada)
Quebec, the future. After a zombie plague, people who have lost their loved ones are individually wandering the vast forests in order to escape the living dead. When they start to form a group, they make a plan to flee to safety. As a zombie film Les Affamés may tell a familiar story, it's also a stylish, unusually moving addition to the genre canon.
Grand prix à Fantasporto 2018 (Portugal) et prix du Jury ex-aequo au Festival de Gérardmer 2018 (France). Le film à ne pas manquer
Brawl in Cell Block 99 de S. Craig Zahler (Etats-Unis)
Ex drug dealer Bradley works as a courier for kingpin Gil. When a deal for a Mexican connection ends badly, Bradley turns himself in, saving Gil. Once in prison, his wife is kidnapped and the Mexicans order Bradley to kill a man in Cell Block 99 of a maximum security prison. Brutal and stylish descent into hell, with a superb lead from Vince Vaughn.
Sélectionné au Fantastic Fest (Etats-Unis)
The Changeover de Miranda Harcourt et Stuart McKenzie (Nouvelle Zélande)
Teenager Laura has to take on most of her brother Jacko's care after their father's suicide. One day, while wandering around post-quake Christchurch, they run into an old man who gives Jacko a stamp which turns out to be a demon's mark. To save Jacko, Laura is forced to awaken her dormant supernatural power. Based on Margaret Mahy's popular novel, The Changeover is a superb supernatural young adult thriller/romance.
The Cured de David Freyne (Irlande)
Ireland is recovering from a deadly virus, with 75% of the affected cured. Senan is one of them and placed with his sister-in-law Abbie, who lost her husband during the plague. He tries to find a normal life pattern, but the arrival of his old pal Conor brings back gruesome memories. Ambitious take on the zombie genre infuses its story with psychological depth as well as political meaning.
A Day de Cho Sun-ho (Corée du Sud)
Jun-young is supposed to meet his teenage daughter in the centre of Seoul. On his way, he sees that his daughter has been run over. He approaches her and jumps back in time. Stuck in a time loop, he needs to find a way to save his daughter. Clever time loop thriller speaks to the head and the heart.
Sélectionné à L'Etrange Festival, une véritable pépite de boucle temporelle remodelée.
Downrange de Ryûhei Kitamura (Etats-Unis). Par le réalisateur de Midnight Meat Train et Versus !
Five college students travel to a weekend camping out when on a deserted highway, they have a tire blowout. While changing the wheel, one of them sees a bullet falling out of the tire. It soon emerges that there is a sniper somewhere, and his targets are not just car tires. Classic slasher goes all out on gore and shocks.
Sélectionné au PIFFF et au Festival de Gérardmer 2018.
The Endless de Justin Benson & Aaron Moorhead (Etats-Unis). Par les réalisateurs de Spring.
Justin and Aaron are brothers who are scraping by in Los Angeles. One day, Justin receives a message from the cult they were part of as children and convinces Aaron to revisit it. They receive a warm welcome, but just outside the cult's grounds, they come across events that throw all plans into turmoil. Stunning, Lovecraftian mystery from the directors of Spring and Resolution.
Sélectionné au PIFFF 2018.
Family de Veronica Kedar (Israël)
After creating a group portrait of her dead relatives in her parental home, photographer Lily calls in on her psychiatrist. She is not there, but her daughter is willing to listen to Lily's story. The history of a dysfunctional family - to put it mildly - heading for destruction unfolds in flashbacks. This family drama skims the boundaries of the absurd, but has no qualms about uncovering stinking wounds either.
Ghost Stories
Hagazussa - A Heathen's Curse de Lukas Feigelfeld (Allemagne - Autriche)
A remote mountain area in 15th-century Austria. After her mother who was accused of witchcraft dies, Albrun is left an orphan. Decades later the same fate as her mother's awaits her, especially when she turns out to be the mother of a fatherless child as well. But just when history threatens to repeat itself, Albrun hits back. With his minimalist, but stunning graduation film (!), Lukas Feigelfeld puts himself firmly on the map.
How to Talk to Girls at Parties de John Cameron Mitchell (Grande Bertagne - Etats-Unis)
London, the seventies. After a concert, teenager Enn crashes a private party thrown either by trendsetters or aliens. There, he falls in love with a girl named Zan. Their relationship will forever influence not only their lives, but also the history of music and fate of the whole species. Adaptation of Neil Gaiman's intergalactic cult classic is a colourful punk-induced coming-of-age story.
Sélectionné au Festival de Cannes
King Cohen de Steve Mitchell (Etats-Unis)
After mainly working as a TV screenwriter in the sixties, Larry Cohen decides to take matters into his own hands in the seventies and becomes a director and producer. With New York as his working area, he primarily makes a name for himself with successful blaxploitation and horror films, often shot on location without the necessary permits. Juicy anecdotes abound in this extremely entertaining documentary about one of the last of the B-movie authors.
The Lodgers de Brian O'Malley (Irlande)
Orphaned twins Edward and Rachel live in a mansion that has been in the family for centuries, kept there as prisoners by an ancient curse. The status quo starts to shift when Rachel meets Sean, a soldier just returned from the war. Her urge to break free poses a threat to both her and Edward. Moody and lushly made Gothic horror ticks all the right boxes.
Grand prix du Festival de Molins de Rei
Mom and Dad de Brian Taylor (Etats-Unis)
The Ryans are the typical suburban family: mom gave up her career for the kids, dad still tries to be a fun dad, teen Carly is glued to her phone, while Joshua is just noisy. But today, the parents have murderously turned against their children. Carly tries to protect Joshua, but the parents have their own plans. Cheerful black comedy takes its idea to the extreme.
Mon mon mon Monsters de Giddens Ko (Taïwan)
After being bullied at school, Lim is given community service with his tormentors. Accidentally they witness a hit and run. The victim appears to be a monster, whom the group capture and torture. With the other monsters on their way, Lin has to decide to stay with the bullies or follow his heart. Terrific mix of coming-of-age and monster movie exposes morally corrupt choices.
The Man With the Magic Box de Bodo Kox (Pologne - Italie)
Newly arrived Adam is employed as a cleaner and soon falls for office manager Goria. Despite their differences, they hit it off. On an old radio, Adam picks up strange messages from a past life. To unravel the mystery, he involves Goria, but the state is watching too. Retro-futuristic time travel mystery echoes a dark past and a darker present.
Pyewacket de Adam Macdonald (Canada)
Since her father's death, teenager Leah has an interest in the occult and a strained relationship with her mother. After a heated argument, Leah looks for ways to punish her. She performs a ritual, asking for her mother's death. Soon after, she starts to regret it, but evil is not so easily sent away. Slow burning occult horror builds up to a shocking climax.
Terrifier de Damien Leone (Etats-Unis)
On Halloween night, Dawn and Tara go out in costume. On the radio, they hear warnings of a killer clown, but don't think too much of it. When Dawn needs the bathroom, she goes into a well guarded building. The inside looks sinister, but that's nothing compared to the actual horror that awaits her in there. Art the Clown is a new icon in intensely gory eighties throwback.
Rendez-vous le 21 avril pour le palmarès !
Mad Olive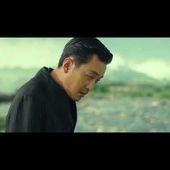 Along With the Gods: The Two Worlds trailer
Director | Kim Yong-hwa South-Korea | 2017 139 minutes With | Cha Tae-hyun, Kim Hyang-gi, Ju Ji-hoon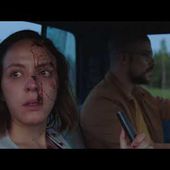 Director | Robin Aubert Canada | 2017 96 minuten With | Marc-André Grondin, Monia Chokri, Brigitte Poupart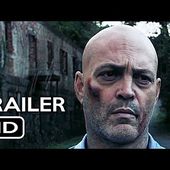 Brawl In Cell Block 99 Official Trailer #1 (2017) Vince Vaughn, Jennifer Carpenter Thriller Movie HD
Brawl In Cell Block 99 Trailer 1 (2017) Vince Vaughn, Jennifer Carpenter Thriller Movie HD [Official Trailer]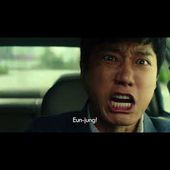 Director | Cho Sun-ho South-Korea | 2017 90 minutes With | Kim Myung-min, Byeon Yo-han, Jo Eun-hyung
Stranded at the side of the road after a tire blowout, a group of friends become targets for an enigmatic sniper, in this wickedly entertaining bloodbath from Midnight Madness regular Ryuhei ...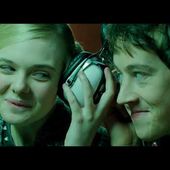 How to Talk to girls at Parties - Trailer
Director | John Cameron Mitchell UK, USA 102 minutes With | Alex Sharp, Elle Fanning, Nicole Kidman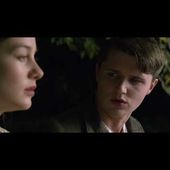 Director | Brian O'Malley Ireland | 2017 93 minutes With | Charlotte Vega, Eugene Simon, Bill Milner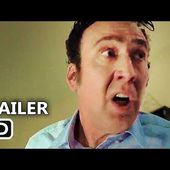 MOM AND DAD Official Trailer (2018) Nicolas Cage, Selma Blair, Thriller Movie HD
MOM AND DAD Official Trailer (2018) Nicolas Cage, Selma Blair, Thriller Movie HD © 2018 - Momentum Pictures Comedy, Kids, Family and Animated Film, Blockbuster, Action Cinema, Blockbuster, Scifi ...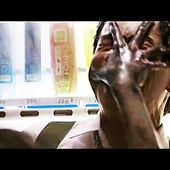 MON MON MON MONSTERS Trailer (2017) Giddens Ko Horror Movie
mon mon mon Monsters - 2017 Giddens Ko Horror Movie (OT: 報告老師!怪怪怪怪物) Subscribe for more: http://www.youtube.com/subscription_center?add_user=NewTrailersBuzz About the mon mon mo...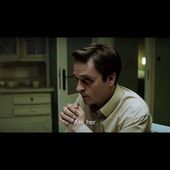 The Man With the Magic Box trailer
Director | Bodo Kox Poland, Italy | 2017 100 minutes With | Piotr Polak, Olga Boladz, Sebastian Stankiewicz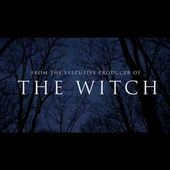 Director | Adam Macdonald Canada | 2017 87 minutes With | Nicole Muñoz, Laurie Holden, Chloe Rose, Eric Osborne
Director | Damien Leone USA |2017 82 minutes With | Catherine Corcoran, Jenna Kanell, David Howard Thornton
Pour être informé des derniers articles, inscrivez vous :