La XXIIème édition de L'Etrange Festival aura lieu du 7 au 18 septembre 2017 au Forum des Halles à Paris.
1Kult partenaire officiel du festival, depuis quelques années, a annoncé hier soir sur son compte Twitter, dix films qui seront diffusés. Merci 1Kult !
Voici les films que vous pourrez aller voir :
NI JUGE NI SOUMISE de Yves Hinant & Jean Libon
LIBERATION DAY de Morten Traavik & Ugis Olte
Un film documentaire musical.
Pitch : "Under the loving but firm guidance of an old fan turned director and cultural diplomat and to the surprise of a whole world, the ex-Yugoslavian cult band Laibach becomes the first foreign rock group ever to perform in the fortress state of North Korea. Confronting strict ideology and cultural differences, the band struggles to get their songs through the needle's eye of censorship before they can be unleashed on an audience never before exposed to alternative rock'n'roll. Meanwhile, propaganda loudspeakers are being set up at the border between the two Koreas and a countdown to war is announced. The hills are alive…with the sound of music."
MEATBALL MACHINE 2 de Yoshihiro Nishimura
Le film fait le tour des festivals, comme le BIFFF, FEFFS et MOTEL/X.
Pitch : Coincé dans un tube de verre descendu du ciel, les habitants d'un quartier doivent survivre à des aliens assoiffés de sang. Ce survival risque de mettre vos sacs à vomi à rude épreuve !
THE VILLAINESS de Jung Byung-gil
Film d'action présenté en hors compétition au festival de Cannes. Par le réalisateur de Confession of Murder.
Pitch : Pendant son enfance en Chine, une petite fille a été élevée dans le but de devenir une tueuse. Une fois grandie, une chef de service des renseignements sud-coréen l'engage comme agent dormant en lui offrant une seconde chance. Cette tueuse arrive alors en Corée du Sud sous une nouvelle identité en tant qu' actrice de théâtre et prête à venger son passé….
Un mélange de Old Boy avec du Nikita ?
SPIT'N'SPLIT de Jérôme Vandewattyne
Film documentaire musical expérimental présenté au BIFFF.
GAME OF DEATH de Sébastien Landry & Laurence Morais
Pitch "A group of adolescents enjoys a sunny day by the pool. They decide to play a board game that is accurately named "Game of Death". As soon as they start playing, they quickly realize that it is more than just a regular board game. Its golden rule is to kill or be killed... literally. Who will be the winner? At what price? Laurence "Baz" Morais and Sebastien Landry have been working together for years. They are a prolific duo, award-winning Montreal-based directors and visual artists behind some of the most striking commercials, web series, and music videos coming out of Quebec. Their debut feature film premiered in SXSW with critics calling it a mix between "Jumanji" and "Natural Born Killers". "
Le film est également présenté au Motel/X. Du sang, en veux-tu ?
MON MON MONSTER de Giddens Ko
Le film vient de recevoir le prix du public au festival de Bucheon (Pifan).
KUSO de Steve
Film choc du dernier festival de Sundance. Le film sera également présenté au FEFFS ainsi qu'au Motel/X.
Pitch : "Broadcasting through a makeshift network of discarded televisions, this story is tangled up in the aftermath of Los Angeles's worst earthquake nightmare. A travel between screens and aftershocks into the twisted lives of the survivors. Steven Ellison, known by his stage name Flying Lotus or sometimes FlyLo, is an experimental musician, DJ and rapper from Los Angeles. "Kuso" is Ellison's first feature film, a scatological anthology full of surprising liquids and textures and with the unforgettable appearance of the master of funk, George Clinton. Shot in nearly every format under the sun (35mm, 16mm, 8mm, 5D, and the Alexa), "Kuso", a Japanese word for excrement, made a big impression at the last Sundance, being considered by Variety as "the grossest movie ever" to be screened at the festival."
Un film bine étrange qui a tout à fait sa place à L'Etrange Festival !
LES GARCONS SAUVAGES de Bertrand Mandico
REPLACE de Norbert Keil
Le film a été présenté au BIFFF.
Pitch : Quand Kira se met à peler, ce n'est pas à la façon d'une Danoise aux Bahamas, mais plutôt comme un python qui fait sa mue. Mais elle va vite trouver des donneurs. Consentants ou pas… Vous vous demandez à quoi aurait ressemblé la version réussie de The Neon Demon ? Eh bien, voilà.
Un focus sera présenté sur certaines œuvres du réalisateur espagnol Alex de la Iglesia :
PRIS AU PIEGE (El Bar) : son tout nouveau film qui a été présenté au BIFFF et au NIFFF et sera également projeté au Motel/X.
Pitch : Que faire lorsque l'on est enfermé dans un café et qu'un sniper rôde ? Le génie du cinéma espagnol nous revient avec ce thriller anxiogène où l'humour grinçant côtoie les bassesses humaines. Claustrophobes s'abstenir !
PERDITA DURANGO
LE JOUR DE LA BETE (El Dia de la Bestia). Grand prix au festival de Gérardmer. C'est à mourir de rires !
Bon ben, cette XXIIème édition s'annonce bien !
Olivier H.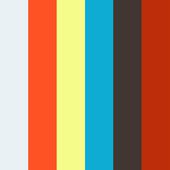 documentary musical by Ugis Olte & Morten Traavik All art is propaganda. George Orwell ...and all propaganda is art. Laibach Under the loving but firm guidance of an old fan turned director and ...
Nishi-Eizo, la producción de películas y efectos especiales empresa con sede en Tokio, del Yoshihiro Nishimura, se enorgullece de revelar el trailer de la próxima gorefest kodoku: MÁQUINA ALBÓ...
The Villainess | New trailer for Jung Byung-gil's action thriller
THE VILLAINESS (2017) Teaser Trailer: Watch the teaser trailer for the action thriller directed by Jung Byung-gil and starring Kim Ok-bin. Presented at 70th Cannes Film Festival 2017 Keep up-to-date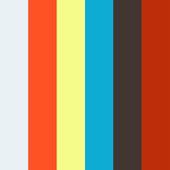 SPIT'N'SPLIT - Official Trailer (2017) The Experimental Tropic Blues Band Movie [HD]
This is the official trailer of my first feature "Spit'n'Split", a film about The Experimental Tropic Blues Band. Directed by JEROME VANDEWATTYNE Music by THE EXPERIMENTAL TROPIC BLUES BAND Produced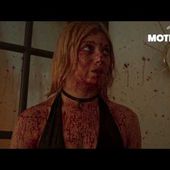 Game of Death (2017) | Trailer
Game of Death (France/Canada/USA, 2017) by Sébastien Landry, Laurence Baz Morais MOTELX - LISBON INTERNATIONAL HORROR FILM FESTIVAL Member of the International Federation of Film Producers ...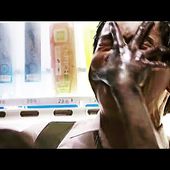 MON MON MON MONSTERS Trailer (2017) Giddens Ko Horror Movie
mon mon mon Monsters - 2017 Giddens Ko Horror Movie (OT: 報告老師!怪怪怪怪物) Subscribe for more: http://www.youtube.com/subscription_center?add_user=NewTrailersBuzz About the mon mon mo...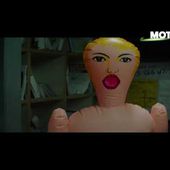 Kuso (USA, 2017) by Steven Ellison MOTELX - LISBON INTERNATIONAL HORROR FILM FESTIVAL Member of the International Federation of Film Producers Associations (FIAPF) and of the European Fantastic Film
REPLACE | 2016 | Trailer HD, Barbara Crampton, Norbert Keil
https://filmow.com/replace-t209673/ Jovem e bonita, Kira é afligida por uma doença estranha: sua pele começa a envelhecer rapidamente, secar e desmoronar. Quando descobre que pode substituir sua...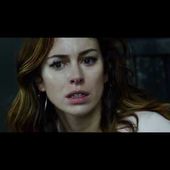 The Bar - El Bar | official trailer (2017) Álex de la Iglesia
live from the Berlin Film Festival 2017 official trailer for The Bar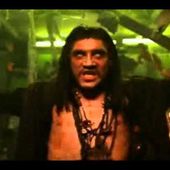 PELICULA INTERPRETADA POR JAVIER BARDEM Y ROSSY PEREZ Y JAMES GANDOLFINI CON UNA MAGISTRAL EXTREADA DE CARLOS MILLET DIRIGIDA POR ALEX DE LA IGLESIA
Le Jour De La Bête - Bande Annonce VF - Alex De La Iglesia
http://www.horror-scaryweb.com/ L'Espagne est sur le point de fêter Noël. Un prêtre théologien découvre avec effarement que l'Antéchrist verra le jour avant l'aube.
Pour être informé des derniers articles, inscrivez vous :