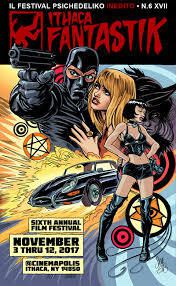 Ithaca, NY, Oct. 17, 2017 - Ithaca Fantastik (IF) will unleash its sixth annual film festival Nov. 3-12 in Ithaca, NY. With little more than two weeks to go IF is announcing its full features and ...
Du 3 au 12 novembre 2017 s'est déroulé la 6ème édition du ITHACA FANTASTIK FESTIVAL aux Etats-Unis, dont voici le palmarès :
Meilleur Film : PIN CUSHION de Deborah Haywood (Royaume-Uni)
Pitch : Ioana and her mother, Lyn, are excited to move to a new neighborhood and finally start a new life. As they try to cultivate new friendships with neighbors and school friends, they face a wall of incomprehension and judgment that drags them down into a spiral of events they can't control and don't understand.
Meilleur scénario : THE ENDLESS de Justin Benson et Aaron Moorhead (Etats-Unis)
Pitch : After escaping a cult years ago, a mysterious invitation prompts brothers Justin & Aaron to return as adults. Despite Justin's hesitation, the brothers decide to go—but the duo, à la Laurel and Hardy—will have a difficult time facing some hard truths.
Prix du public : SNOWFLAKE d'Adolfo J. Kolmener et William James (Allemagne)
Pitch : In a crime-ridden Berlin of the near future, an orphan (Xenia Assenza) and her bodyguard seek out the most violent killers possible for a mission of hired vengeance. What they don't count on, however, is their targets discovering a mystical screenplay that dictates their past, present, and future. As the bounty hunters close in and the outlaws scramble to rewrite their fates, the concepts of vengeance, innocence, God, and family are all met with bloody consequences. Inventive and surreal, this passion project from Germany combines action with religion, life with fiction, and angels with dentists.
Meilleur réalisation : Adolfo J. Kolmener et William James
Meilleur court-métrage : MIRIAM IS GOING TO MARS de Michael Lippert
Pitch : A woman with schizophrenia attempts to escape a psychiatric hospital by signing up for the first human mission to Mars.
Meilleur film en 48heures : ME, MYSELF & DIE
Prix du public de la catégorie Cinema Pur : TIGERS ARE NOT AFRAID d'Issa Lopez (Mexique)

Mad Olive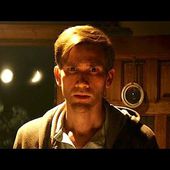 The Endless - Teaser Trailer - Sci-Fi Horror Thriller Justin Benson Aaron Moorhead (TADFF 2017)
Trailers from the films screening at Toronto After Dark: Horror, Sci-Fi, Action & Cult Film Festival, Oct 12-20, 2017 at Scotiabank Theatre, Toronto, Canada. Some films do not have full trailers ...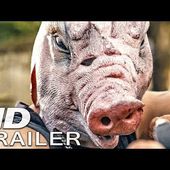 SCHNEEFLÖCKCHEN Trailer German Deutsch (2017)
"Schneeflöckchen" Trailer Deutsch German 2017 | Abonnieren ➢ http://bit.ly/DVDKritik | (OT: Schneeflöckchen) Official Movie Trailer Mit: Erkan Acar, Reza Brojerdi, Xenia Assenza Inhalt: Im ...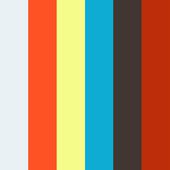 Miriam is Going to Mars Trailer
A woman attempts to escape a psychiatric hospital by signing up for the first human mission to Mars. Written and directed by Michael Lippert. Coming soon.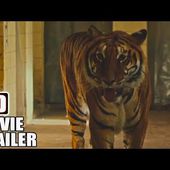 Tigers Are Not Afraid Official Trailer #1 2017 - HD MOVIE TRAILERS
Tigers Are Not Afraid Official Trailer #1 2017 - HD MOVIE TRAILERS Trailer for Tigers Are Not Afraid, also known as Siempre Vuelven, which screened at Fantastic Fest 2017 Film Festival. A dark fairy
Pour être informé des derniers articles, inscrivez vous :