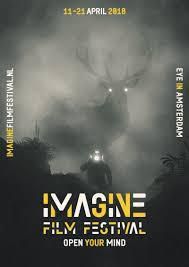 Vendredi 20 avril 2018 s'est clôturé la XXXIVème édition du Festival International du Film Fantastique d'Amsterdam, IMAGINE 2018, dont voici le palmarès :
Silver Scream Awards: ISLE OF DOGS de Wes Anderson (Etats-Unis / Allemagne)
Black Tulip Award: TIGERS ARE NOT AFRAID de Issa Lopez (Mexique)
The jury report: A movie that tackles a huge social issue from the perspective of the victim. Fantasy and imagination are used to convey strength, but the issue itself is not resolved by this. The film is accurately directed and moving, without becoming sentimental.
Méliès d'argent du meilleur film fantastique européen: THE PLACE de Paolo Genovese (Italie)
The jury report: The Place looks into human desires, in which needs on the surface offer only a glimpse of the desires deep below. Besides fantastic acting and brilliant dialogues, it's the way the lives of the people are inseparable that endures. Daring and grand in scale, but intimate and personal in execution, this film shows that in this world no act is left without consequences and that there's always someone else paying the price for our desires. In The Place, the absurd becomes normal and the impossible plausible. The credit for that fully goes to director Paolo Genovese.
Méliès d'argent du meilleur court-métrage fantastique européen: DOWNSIDE UP de Peter Ghesquière (Belgique)
The jury report: The winning short is a well-told fairytale that puts a smile on your face, with a screenplay that's clear and logical but nevertheless manages to surprise you. Visually, the film also stands out; the production design is amazing and the imagery will stay in your mind for a long time. Plus, the cast of the film is simply irresistable and enjoyable. At first, this film might make you a bit uneasy. It's comedy, but are we really allowed to laugh? Thankfully that's exactly the point of this short film. This fairytale about being different shows you a possible heavy subject without melodrama and is able to reel you in with honest emotions that we can all relate to.
MovieZone Award: COMPULSION de Angel Gonzalez (Espagne)
The jury report: This thriller was for us the most intense film of the festival. The film had strong characters, and no weak spots in the cast. The dialogue is limited, but the tension building keeps you at the end of your seat. The magnificent Spanish landscape makes the film very strong, and it is really ingenious how the film is still so terrifying, even at daylight and in such a short length. We see a lot of potential in the director and we look forward to seeing his new films.
Imagine VR Award: SUMMATION OF FORCE de Narelle Autio, Trent Parke et Matthew Bate (Australie)
Imagine Pitch Contest: MEET JIMMY de David-Jan Bronsgeet (Hollande)
Mad Olive.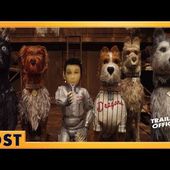 L'Île aux chiens - Wes Anderson | Bande Annonce VOST HD | 2018
Le 11 Avril au Cinéma ! En raison d'une épidémie de grippe canine, le maire de Megasaki ordonne la mise en quarantaine de tous les chiens de la ville, envoyés sur une île qui devient alors l'I...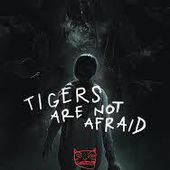 PIFFF 2017 (Compétition officielle) - critique du long-métrage TIGERS ARE NOT AFRAID (Vuelven) d'Issa Lopez (Mexique) - Le blog du cinema d' Olivier H
Synopsis for Issa López's Mexican horror feature Tigers Are Not Afraid (Vuelven) from Screamfest Horror Film Festival: "We are in a Mexican city turned into a ghost town by the drug-war. Estrella is
http://lecinemadolivierh.over-blog.com/2017/12/pifff-2017-competition-officielle-critique-du-long-metrage-tigers-are-not-afraid-vuelven-d-issa-lopez-mexique.html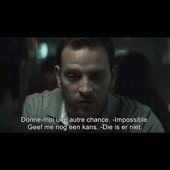 Official selection of the 36th Brussels International Fantastic Film Festival (BIFFF)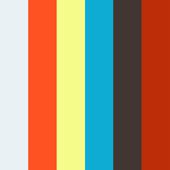 This is "DOWNSIDE UP - TRAILER" by Peter Ghesquière on Vimeo, the home for high quality videos and the people who love them.
Pour être informé des derniers articles, inscrivez vous :