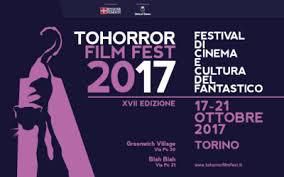 Awards of TOHorror Film Festival 2017 :
Winner of Best Feature Film Award : OFFENSIVE de Jon Ford (Royaume-Uni, 2016)
"For its ability to deal with such a topic as bulling and teen gang in an original and non prosaic way. Jon Ford, with this film, managed to create a spectacular and moving piece of art which also opens a place for discussion which is so hard to find in the indie self- focused environment."
Feature Films Special Mention : THE BLACK GLOVS de Lawrie Brewster (Royaume-Uni, 2017)
"For its refined aestethic and style and artistic experimentation. The countless references and tributes to the Classic works put this film in a different place than other contemporary works."
Winner of Best Short Films Award : EINSTEN-ROSEN de Olga Osorio (Espagne, 2016)
"A flawless film which is brillianlty written and evocative. A perfect blend of the best science-fiction leit motifs, unexpected twists and turns and a psychological overtone."
Short Films Special Mention : LE JOUR OU MAMAN EST DEVENUE UN MONSTRE de Joséphine Hopkins (France, 2017)
"A film with a classic horror approach but also a touch of artistic and authorial experimentation. The director applies a very complex and sensitive esthetic vision that highlights the impressive performance of the young protagonist."
Winner of Best Motion Picture Award : HAPPY END de Jan Saska (Répuplique Tchèque, 2015)
"For having given us an example of good cinematic art. The remarkable editing and a special attention to details helps the audience immediatly dive into the story. An ending which is a beginning and a series of events linked to a circular narration that enchants the audience and finds its fulfillment in the title."
Motion Picture Special Mention : CALL OF CUTENESS de Brenda Lien (Allemagne, 2017)
"Cats and "Likes" on the social media: and invisible violence which is perfectly expressed in this short film with an unbearable visual power. Lines, colours and sounds are well balanced to prove a point to the audience. A point that, sharp as a knife, sticks itself into our brain."
Winner of Best Web Series Award : HOOKED de Luca Vecchi (Italie, 2016)
"The jury decided to award Hooked for recreating a Pulp allure and tones in the atypical background of Rome. For the rough and grottesque moments, always staged with irony and fun. For the quality of the dialogues and the excellent performances and the professionalism of the cast. We wish to see more season of this excellent web series."
Public choice Awards
Feature film: "Offensive", Jon Ford - UK, 2016
Short movies: "Fortune-teller", Gonzaga Manso - Spain, 2017
Motion picture: "Decorado", Alberto Vázquez - Spain/France, 2016
Web series: "Hooked", Luca Vecchi - Italy, 2016
Mad Olive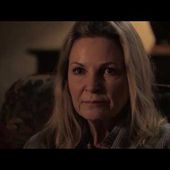 OFFENSIVE - Trailer - A Jon Ford movie
Synopsis : A retired couple are targeted by a cruel gang of street kids. A new breed of technological psychopath. This is the old generation vs the new. Starring Russell Floyd and Lisa Eichhorn ...
Pour être informé des derniers articles, inscrivez vous :