Du 19 au 29 janvier 2017 se déroulera la prochaine édition du Sundance Film Festival 2017 à Park City dans l'Utah aux Etats-Unis.
Le Festival met en lumière des films de production indépendante qui ont de fort potentiel dans les festivals de l'année.
Voici le programme de la section Midnight :
"De films d'horreur à des comédies bizarres à des œuvres qui défient n'importe quel genre, ces films indisciplinés vous tiendront au bord de votre siège et bien éveillé"
78/52 d'Alexandre O. Philippe (Etats-Unis)
Pitch : In 78 setups and 52 cuts, the deliriously choreographed three-minute shower sequence in Psycho ripped apart cinema's definition of horror. With a shocking combination of exploitation and high art, Alfred Hitchcock upended his own acclaimed narrative structure by violently killing off a heroine a third of the way through his film, without explanation, justification, or higher purpose. Psycho played out like a horrific prank, forcing audiences to recognize that even the most banal domestic spaces were now fair game for unspeakable mayhem.
BAD DAY FOR THE CUT de Chris Baugh (Irlande)
Pitch : Donal is a good man. He is a sturdy farmer who loves his aged mother. He values hard work. His word means something. He is loyal, focused, and tough. What he is not, under any circumstances, is someone to fuck with. So when Donal's monastic existence as the good son is tragically upended, his justice is bloody and thorough.
BITCH de Marianna Palka (Etats-Unis)
Pitch : Jill, a lonely, distraught housewife with four unruly children, paces on her dining room table with a belt around her neck, contemplating a desperate end to her wretchedness. Her husband, Bill, focused on his identity as breadwinner and an affair with a lusty co-worker, is as oblivious to Jill's growing terror that she will do something destructive as he is to the panic at his unraveling company. Meanwhile, dogs bark and howl through the night, as one persistent mutt continually stalks the family's yard. When Jill's psyche finally breaks, she takes on a vicious new canine persona.
BUSHWICK de Jonathan Milott & Cary Murnion (Etats-Unis) avec l'ancien catcheur Dave Bautista
Pitch : On the way to Grandma's house with a new boyfriend in tow, Lucy (Brittany Snow) steps off the subway into an utter bloodbath on the streets of Brooklyn's Bushwick neighborhood. Texas is attempting to secede from the Union, and militia forces have descended upon New York City to claim it as an East Coast base of operations and negotiation tool. Faced with a flurry of whizzing bullets and total destruction around every corner, Lucy takes shelter in the basement of Stupe (Dave Bautista), a burly war veteran who reluctantly helps her traverse the treacherous five-block stretch of Bushwick to reach her destination—assuming it's still there.
KILLING GROUND de Damien Power (Australie)
Pitch : When young couple Sam and Ian escape the confines of urban living for a weekend getaway at a remote campsite, they arrive to find a neighboring tent set up with its inhabitants nowhere in sight. As day turns to night and then to day again, the young couple becomes increasingly concerned about the whereabouts of their unknown fellow campers. When they discover a toddler wandering alone on the campground, things go from bad to worse, thrusting them into a harrowing fight for survival in a place miles from civilization, where no one can hear them scream.
KUSO de Steven Ellison (Etats-Unis)
Pitch : Broadcasted through a makeshift network of discarded televisions, this story is tangled up in the aftermath of Los Angeles's worst earthquake nightmare. Travel between screens and aftershocks into the twisted lives of the survived.
THE LITTLE HOURS de Jeff Baena (Etats-Unis)
Pitch : Medieval nuns Alessandra (Alison Brie), Fernanda (Aubrey Plaza), and Ginevra (Kate Micucci) lead a simple life in their convent. Their days are spent chafing at monastic routine, spying on one another, and berating the estate's day laborer. After a particularly vicious insult session drives the peasant away, Father Tommasso (John C. Reilly) brings on new hired hand Massetto (Dave Franco), a virile young servant forced into hiding by his angry lord. Introduced to the sisters as a deaf-mute to discourage temptation, Massetto struggles to maintain his cover as the repressed nunnery erupts in a whirlwind of pansexual horniness, substance abuse, and wicked revelry.
XX de Jovanka Vuckovic, Roxanne Benjamin, Karyn Kusama (The Invitation) & Annie Clark (Etats-Unis)
Pitch : Gather round if you dare for four murderous tales of supernatural frights, predatory thrills, profound anxiety, and Gothic decay in the first all-female-driven horror anthology film. Audacious new works from some of the genre's most promising voices—Annie Clark (better known to fans as St. Vincent), Karyn Kusama (The Invitation, Girlfight), Roxanne Benjamin (Southbound), and Jovanka Vuckovic (former editor of Rue Morgue magazine)—bring forth a study in the proper unspooling of dread for your viewing pleasure.
Une sélection qui dévoilera à coup sûr le prochain film qui fera frémir les festivaliers en 2017 ...
Olivier H.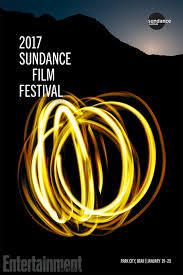 Pour être informé des derniers articles, inscrivez vous :