Du 21 au 31 janvier 2016 se déroulera le festival international du film indépendant de Sundance dans l'Utah, dont voici la sélection de la compétition U.S. Dramatic:

As You Are de Miles Joris-Peyrafitte - Première mondiale
As You Are is the telling and retelling of a relationship between three teenagers as it traces the course of their friendship through a construction of disparate memories prompted by a police investigation.
The Birth of a Nation de Nate Parker - Première mondiale
Set against the antebellum South, this story follows Nat Turner, a literate slave and preacher whose financially strained owner, Samuel Turner, accepts an offer to use Nat's preaching to subdue unruly slaves. After witnessing countless atrocities against fellow slaves, Nat devises a plan to lead his people to freedom.
Christine d' Antonio Campos - Première mondiale
In 1974, a female TV news reporter aims for high standards in life and love in Sarasota, Florida. Missing her mark is not an option. This story is based on true events.
Equity de Meera Menon - Première mondiale
A female investment banker, fighting to get a promotion at her competitive Wall Street firm, leads a controversial tech IPO in the post-financial-crisis world, where regulations are tight but pressure to bring in big money remains high.
The Free World de Jason Lew) - Première mondiale
Following his release from a brutal stretch in prison for crimes he didn't commit, Mo is struggling to adapt to life on the outside. When his world collides with Doris, a mysterious woman with a violent past, he decides to risk his newfound freedom to keep her in his life.
Goat d' Andrew Neel - Première mondiale
Reeling from a terrifying assault, a 19-year-old boy pledges his brother's fraternity in an attempt to prove his manhood. What happens there, in the name of "brotherhood," tests both the boys and their relationship in brutal ways.
The Intervention de Clea DuVall - Première mondiale
A weekend getaway for four couples takes a sharp turn when one of the couples discovers the entire trip was orchestrated to host an intervention on their marriage.
Joshy de Jeff Baena - Première mondiale
Josh treats what would have been his bachelor party as an opportunity to reconnect with his friends.
Lovesong de So Yong Kim - Première mondiale
Neglected by her husband, Sarah embarks on an impromptu road trip with her young daughter and her best friend, Mindy. Along the way, the dynamic between the two friends intensifies before circumstances force them apart. Years later, Sarah attempts to rebuild their intimate connection in the days before Mindy's wedding.
Morris from America de Chad Hartigan - Première mondiale
Thirteen-year-old Morris, a hip-hop loving American, moves to Heidelberg, Germany, with his father. In this completely foreign land, he falls in love with a local girl, befriends his German tutor-turned-confidant, and attempts to navigate the unique trials and tribulations of adolescence.
Other People de Chris Kelly - Première mondiale
A struggling comedy writer, fresh from breaking up with his boyfriend, moves to Sacramento to help his sick mother. Living with his conservative father and younger sisters, David feels like a stranger in his childhood home. As his mother worsens, he tries to convince everyone (including himself) he's "doing okay."
Southside With You de Richard Tanne - Première mondiale
Southside With You chronicles a single day in the summer of 1989 when the future President of the United States, Barack Obama, wooed his future First Lady on an epic first date across Chicago's South Side.
Spa Night d' Andrew Ahn - Première mondiale
A young Korean-American man works to reconcile his obligations to his struggling immigrant family with his burgeoning sexual desires in the underground world of gay hookups at Korean spas in Los Angeles.
Swiss Army Man de Daniel Scheinert & Daniel Kwan - Première mondiale
Hank, a hopeless man stranded in the wild, discovers a mysterious dead body. Together the two embark on an epic journey to get home. As Hank realizes the body is the key to his survival, this once-suicidal man is forced to convince a dead body that life is worth living.
Tallulah de Sian Heder - Première mondiale
A rootless young woman takes a toddler from a wealthy, negligent mother and passes the baby off as her own in an effort to protect her. This decision connects and transforms the lives of three very different women.
White Girl d' Elizabeth Wood - Première mondiale
Summer, New York City: A college student goes to extremes to get her drug dealer boyfriend out of jail.
Faut-il rappeler que les films Fruitvale Station, Whiplash, Animal Kingdom, A Girl Walks Home Alone, Boyhood et Little Miss Sunshine ont été présenté au festival de Sundance ?
Olivier H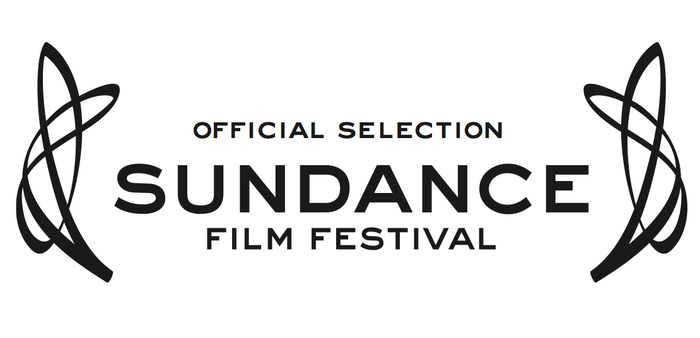 Pour être informé des derniers articles, inscrivez vous :